Hope and Healing for the Catholic Family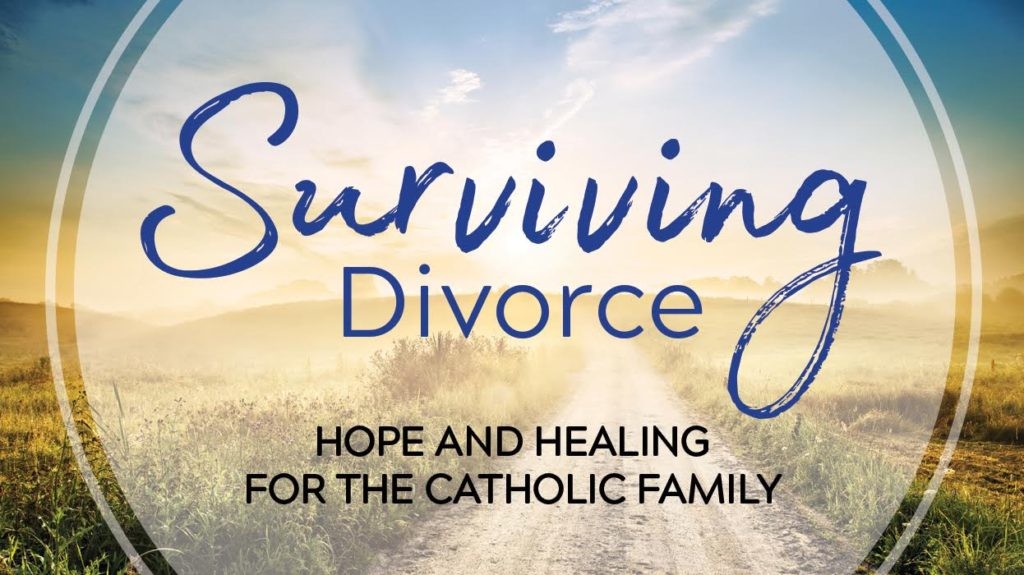 Marriage is meant to last a lifetime. Most engaged couples approach their wedding days fully believing and intending this. Sadly, however, too many hearts and homes end up experiencing the pain of divorce. This often brings about unexpected and unimaginable heartache, questions, and challenges. Is healing possible? Yes! That's the good news this program offers.
Surviving Divorce was created to bring hope and healing to those who have experienced the pain and loneliness of a broken marriage. It is for the newly separated and divorced and those still struggling with issues many years later. It will help them answer their questions, restore hope, and begin authentic healing.
St. Monica, is happy to inform you of this healing ministry for men and women who have suffered from divorce or separation.
Surviving Divorce is a 12-week program that covers different topic, for example: anger, forgiving, emotional healing, children, annulment and other topics. It doesn't matter if you divorced last week or several years ago, this program offers valuable insight for everyone.
Starts Thursday September 15th at 7:00pm In the Parish Hall

Contact Leroy Kruse 210-560-5375 Or CLICK MORE for more information and to register.