Learn how to join for free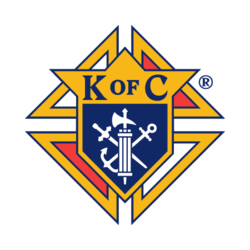 Catholic Men, are interested in helping those in need, serving our parish, growing in your faith and having exclusive access to top-rated insurance protection for your family? 
If so, you should consider joining the Knights of Columbus. St Monica's Knights of Columbus Council 9681 is conducting a membership drive.
Please stop by our table outside the front interest after each Mass and find out what being a Knight can mean for you, your family and your faith.
The Knights of Columbus is the largest fraternal organization for Catholic Men and provides acts of charity for the Church from the Vatican to St Monica's.
For more information visit www.kofc.org or St Monica Council 9681website: www.kofc-9681.org
OUR MISSION
We are Catholic men building a bridge back to faith. There is much good and necessary work to be done in this world, and that's what Knights do every day.
---
Los hombres católicos, están interesados en ayudar a los necesitados, servir a nuestra parroquia, crecer en su fe y tener acceso exclusivo a la mejor protección de seguros para su familia? 
Si es así, debería considerar unirse a Caballeros de Colón. El Consejo de Caballeros de Colón de Santa Mónica 9681 está llevando a cabo una campaña de afiliación después.
Por favor, pase por nuestra mesa afuera del la entrada central después de cada misa y descubra lo que ser un Caballero puede significar para usted, su familia y su fe.
Caballeros de Colón es la organización fraternal más grande de hombres católicos y ofrece actos de caridad para la Iglesia desde el Vaticano hasta Santa Mónica. Para obtener más información,
visite http://www.kofc.org/es/index.html o el sitio web del Consejo de Santa Mónica 9681 www.kofc-9681.org
NUESTRA MISIÓN
Somos hombres católicos construyendo un puente de regreso a la fe. Hay mucho trabajo bueno y necesario que se debe hacer en este mundo, y eso es lo que hacen los Caballeros cada día.