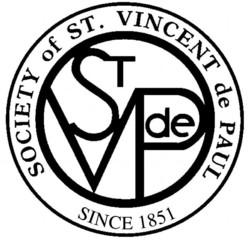 The month of April has been designated as Matching Funds Month. All donations contributed to any SVDP Conference during April will be matched by the Richmond
Foundation. Matching funds from the foundation will go to Saint Vincent de Paul Southwest Texas Council and will be used to support all Conferences. Any donations collected at St. Monica will remain with our Parish. Thank you for supporting St. Monica SVDP Conference.
---
El mes de abril se ha designado como el Mes de Igualdad de Fondos. Todas las donaciones contribuidas a cualquier Conferencia SVDP durante abril serán igualadas por la Fundación Richmond. Los fondos igualados por la fundación se destinarán al Consejo de San Vicente de Paula Sur Oeste Texas y se utilizarán para apoyar todas las conferencias. Cualquier donación recolectada en Santa Mónica permanecerá en nuestra parroquia. Gracias por apoyar la Conferencia SVDP de Santa Mónica.