Sacrament of Baptism
Holy Baptism is the basis of the whole Christian life, the gateway to life in the Spirit, and the door which gives access to the other sacraments.  Through Baptism we are freed from sin and are reborn as sons and daughters of God;  we become members of Christ, are incorporated into the Church, and made sharers in her mission:  "Baptism is the sacrament of regeneration through water in the word."
Catechism of the Catholic Church (1213)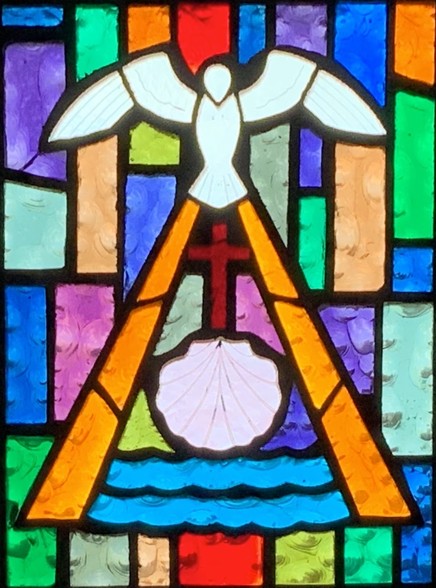 BAPTISMAL REQUIREMENTS
Parents must set-up a brief interview ; call 658-3816 x 240 to schedule or use Request Baptism Form on this page
There can be one or two Godparents; Godparents must have received the Sacrament of Confirmation and be practicing Catholics. If married, Godparents must be married in the Church.
A non-Catholic baptized Protestant cannot be an official Godparent.
A copy of the child's state-issued birth certificate is required upon meeting with the Priest or Deacon
Children from the age of six and below may be baptized; if the child is seven years old or older, he or she must attend religious education classes before receiving the Sacrament of Baptism.
Godparents who attend baptismal preparation classes in other parishes must give us an official letter of attendance.
Godparents can be represented by a proxy if unable to attend the ceremony.
If parents and child are not members of St. Monica and are registered in another parish, we must obtain a Letter of Permission from their pastor in order for us to proceed with the baptism.