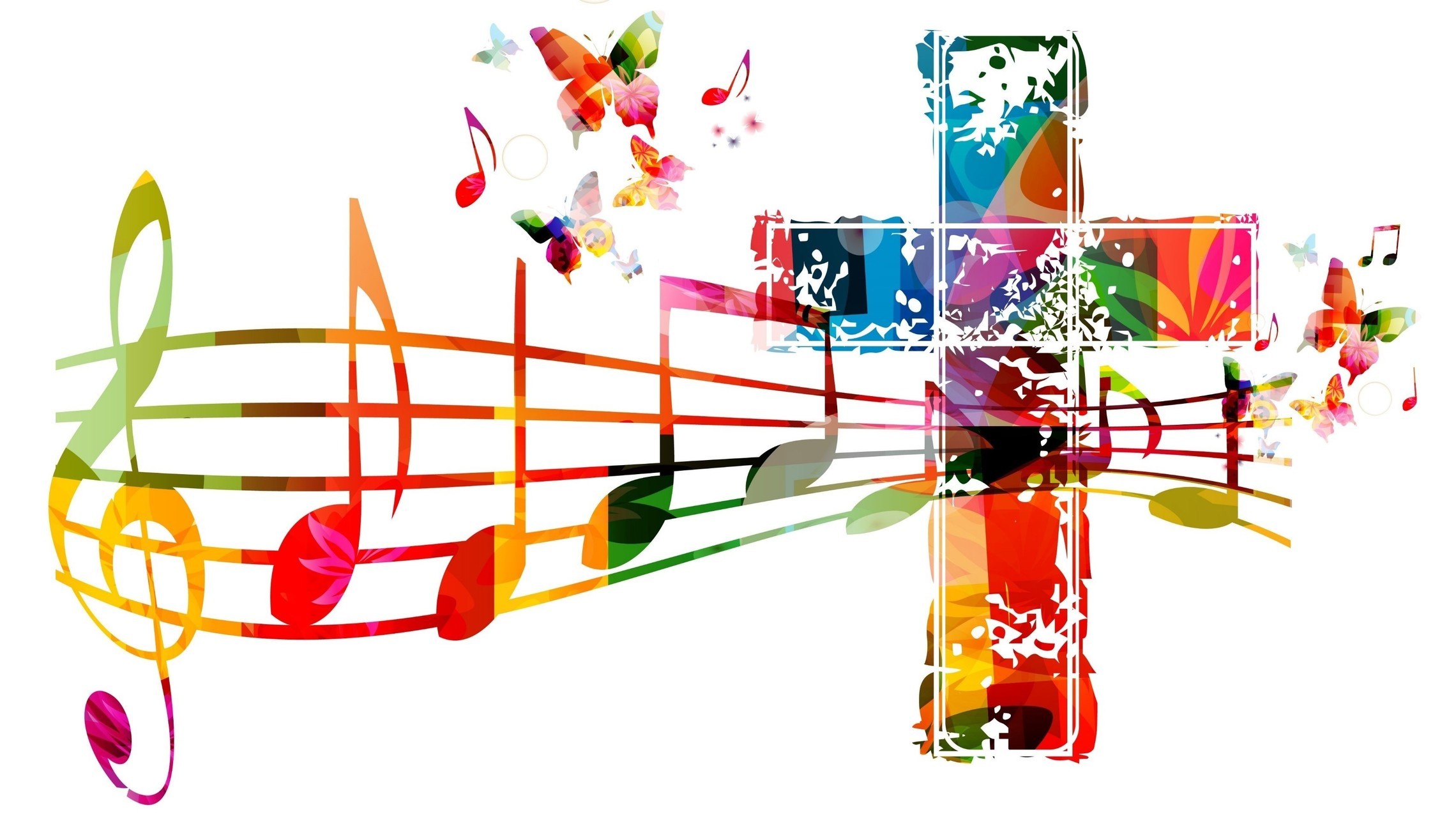 MUSIC
Why do we sing at Mass? 
We sing at Mass because they sing in Heaven!!
Singing happens over 345 times in the Bible.  The first time being right after God saves His people from Egypt. 
During Christmas, you will hear that the Angel appeared SINGING "Glory to God in the Highest"
When we enter into Liturgy (the Mass) – we enter into Heaven.  In Heaven, the Angels & Saints SING Praise to God!
 "One cannot find anything more religious,  and more joyful in sacred celebrations  - than a whole congregation expressing its faith and devotion in song"  
Our model for music in the liturgy is Jesus himself, who sang psalms with the apostles at the Last Supper (Mt 26:30; Mk 14:26). Music is an integral part of our participation in liturgy – an integral part of our participation in the work of God. For "when song and music are signs of the Holy Spirit's presence and action, they encourage, in a certain way, communion with the Trinity" (John Paul II, Address to the Pontifical Institute of Sacred Music, 3; Chirograph on Sacred Music, 3).
Saint Monica parish is very diverse in our styles of music played at Mass!
Traditional music played with the strum of a guitar can be heard at 5:30 PM Saturday and again at 7:30 AM on Sunday.
If a strong choral group with piano is your preference, attend the 9:15 AM Sunday Mass.
Sunday's 11:00 AM Mass features the delightful sounds of children's voices.
Need a little rocking contemporary style? Then come to Sunday Mass at 5:00 PM.
And joyful Spanish melodies will fill your hearts and your ears at 1:00 PM & 7:00 PM Sundays.
They say when you sing - you pray TWICE! We welcome you to join one of our music groups . If you wish to join the choir, contact the director of the Mass you attend.
You can talk to them directly after the mass, or give them a call:
Music Directors:
SATURDAY:
5:30 PM Gil Lugo 210-601-9146
SUNDAY:
7:30 AM Gil Lugo 210-601-9146
9:15 AM Bill Staggs 210-274-8847
11:00 AM Michelle Hernandez 210-215-0811
1:00 PM Leonard Esquivel 210-789-3549 / Glissie Esquivel 210-251-2902
5:00 PM Britt Mitchell 210-414-1094
7:00 PM Lupita Gonzalez 210-836-4855 / Ernesto Diaz 210-837-9464