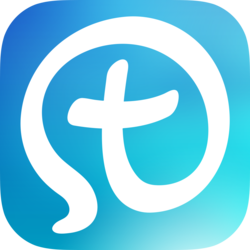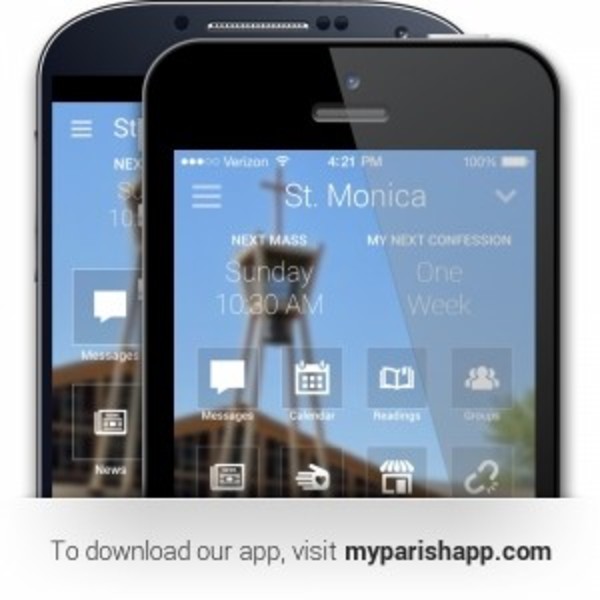 Next week St. Monica will launch our own app for iPhone and Android smartphones. This will allow us to better communicate with you throughout the week and keep you updated with relevant parish news or updates. The app is very well designed and very intuitive. It will be a great resource for parishioners by providing daily Mass readings, Catholic news and prayers, convenient prayer and Confession reminders, our bulletins and more.
We hope for our new app to be a tool for fostering stronger parish life at St. Monica and better engaging the New Evangelization.
---
La siguiente Semana Santa Mónica lanzará nuestra propia aplicación (app) para iPhone y teléfonos Androides. Esto nos permitirá una mejor comunicación con ustedes durante la semana y mantenerlos informados de noticias y novedades relacionadas con la parroquia. Esta aplicación esta muy bien diseñada y es fácil de manejar. Será una manera de proveer a los feligreses las lecturas de la Misa diaria, noticias Católicas y oraciones, recordatorios convenientes de oraciones y Confesiones, nuestro boletín y muchas cosas más.
Esperamos que esta aplicación nueva sea una gran herramienta para promover una vida parroquial más fuerte en Santa Mónica y una manera mejor de fomentar la Nueva Evangelización.