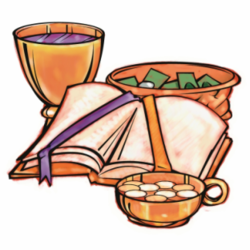 YOU CAN MAKE A DIFFERENCE!
How many times have you sat in your pew waiting for mass to begin and you look around and ask yourself how can I become more engaged in my church. Well here is your opportunity.
Lectors. Eucharistic Ministers Ushers/Greeters, Sacristans/Mass Coordinators and those interested in serving:
A refresher and new server training will be held in the Church at 7 pm in English.
Please see the below for dates.
Lector training on Wednesday, June 9th Eucharistic Ministers training Wednesday, June 23 Usher/greeter training Wednesday, July 7th Sacristan/Mass Coordinator training Wed., July 21
Please make plans to attend. See you there!
---
¡USTED PUEDE HACER LA DIFERENCIA!
Cuántas veces se ha sentado en tu banco esperando que comience la misa y mira a su alrededor y se pregunta ¿cómo puedo involucrarme más en mi iglesia? Bueno, aquí está su oportunidad.
Lectores. Ministros Eucarísticos Ujieres / Saludadores, Sacristanes / Coordinadores de Misa y todos interesados en servir:
Se llevará a cabo una actualización y capacitación para nuevos servidores en la Iglesia a las 7 pm en español.
Por favor, tome nota de las siguientes fechas.
Entrenamiento para lectores miércoles 16 de junio Entrenamiento para ministros eucarísticos miércoles 30 de
junio
Entrenamiento de ujier/saludador miércoles 14 de julio
Entrenamiento de Sacristán/Coordinador de Misa
miércoles, 28 de julio
Por favor haga planes para asistir. ¡Los vemos allí!