LA MISIÓN ARQUIDIOCESANA DIGITAL DE CUARESMA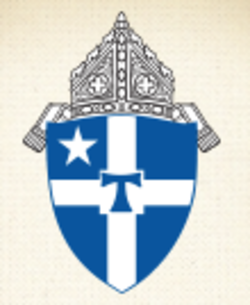 Beginning on Ash Wednesday, February 17
For Lent 2021, the Archdiocese of San Antonio is offering you the opportunity to participate in a digital Lenten Mission. This digital Lenten Mission is comprised of short video reflections from priests, religious, and lay Catholic leaders from around the Archdiocese sent to you each morning during Lent.
When you sign up with your email or phone number, we will send you these reflections via email or text message every day. Listen with your coffee in the morning, while driving to work or taking a walk. See how easy and beautiful a digital Lenten Mission can be for you as you prepare for Christ's passion, death, and resurrection on Easter Sunday. The video reflections will also be posted on our website here.
Through this special pastoral effort that extends every day of Lent, you have an opportunity to experience Catholic topics in a deeper way, focusing on the major themes of Lent, and reminding us of God's infinite love.
A partir del miércoles de ceniza, 17 de febrero
Para la Cuaresma 2021, la Arquidiócesis de San Antonio le ofrece la oportunidad de participar en una Misión digital de Cuaresma. Se compone de breves reflexiones en video de sacerdotes, religiosos y religiosas y líderes católicos laicos de toda la Arquidiócesis que le publicarán cada mañana durante la Cuaresma.
Cuando se  inscriba con su correo electrónico o número de teléfono, le enviaremos estas reflexiones por correo electrónico o mensaje de texto todos los días. Disfrutelo con su café por las mañanas, o mientras conduce al trabajo o sale a caminar. Vea lo fácil y hermosa que puede ser una misión cuaresmal digital para usted mientras se prepara para la pasión, muerte y resurrección de Cristo el domingo de Pascua.
A través de este esfuerzo pastoral especial que se extiende todos los días de Cuaresma, tiene la oportunidad de experimentar temas católicos de una manera más profunda, enfocándose en los temas principales de la Cuaresma y recordándonos el amor infinito de Dios.