The 2020 Parish Festival is postponed until this Fall!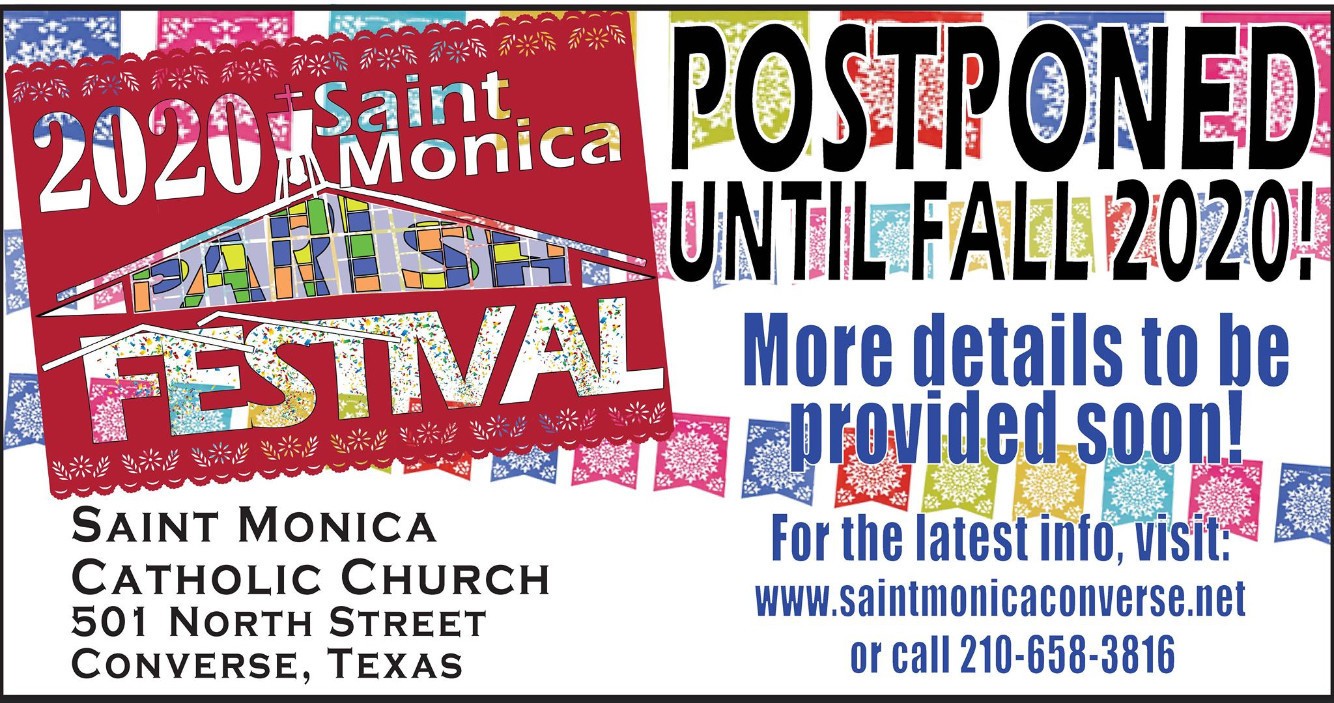 The 6th Annual Parish Festival will be rescheduled for this Fall!  we are still excited to celebrate 60 Years of Faith and Family with everyone from our fantastic community in 2020!!
We are sorry to gave to postpone our grand celebration but rest assured that God is in control and we will come back to normal. When we do, we will continue plans to hold a parish festival in the Fall of 2020. We will soon announce more info about a new date to bring your family and friends out to St. Monica for our Parish Festival for our 60th Anniversary celebration!  This is going to be a very special day of Fiesta designed to bring our community together for lots of fun. Our humble parish was founded in 1960, so this year we are celebrating the Big 6-0!!  We look forward to hosting everyone for a fun day of food, music, games, and fellowship!!
 
All proceeds benefit parish initiatives, and we thank you in advance for participating and supporting this community building effort.