The St. Monica Parish Festival will be on April 30th, 2023!  It will be a fabulous day for all our parishioners to celebrate over 60 years of Faith and Family!!

MARK YOUR CALENDAR! 
Join us on Sunday, April 30th, 2023 for music, food and fun for the entire family during our 7th annual parish festival!!
We are excited to hold this special community event that is terrific fun for everyone!  As we plan this special event, please consider participating in any of the following specific ways: 
- Become a Sponsor: make a monetary gift, as an individual or as a business, to cover the costs of the tent, the band, the DJ, the permits, and anything we need to prepare for the event. Your support will be acknowledged during the festival, and we will be glad to display a sign announcing your business. For information call Bertha Castellanos (210)862-5549 or Ludy Kent (210)862-4547.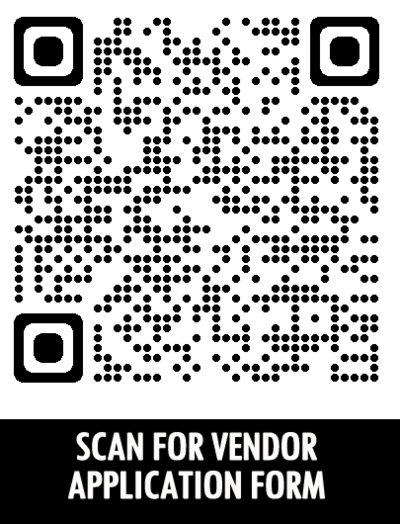 -  Become a Vendor: For $30 you can rent a 12' x 12' space to sell almost any type of merchandise, except food. Registration forms and more details are available online at:  THE QR CODE TO SEE MORE DETAILS!  Contact Maria Garcia (210)264-4040 or Nancy Zepeda (210)410-7648 for questions.
- Donate to the Silent Auction: We are accepting new and gently used items like artwork, jewelry, collectibles, sports memorabilia, gift cards, bottles of wine, or any other items that can be auctioned alone or bundled with others. Drop off days and times:
Every Wednesday night, March 1st thru April 26, at the parish office 5 pm - 7 pm; 
Before and after the weekend Masses of March 11 & 12, March 25 & 26, April 15 & 16, and April 22 & 23, in the church foyer
Please email [email protected] for any other questions. All proceeds benefit our parish and school. Thank you for supporting this important event for our community!  We look forward to celebrating together as a faith community! 
¡MARCA TU CALENDARIO! ¡Y únase a nosotros para disfrutar de música, comida y diversión para toda la familia durante nuestro séptimo festival parroquial anual el domingo 30 de abril de 2023!
 ¡Estamos emocionados de celebrar este evento comunitario especial que es muy divertido para todos! Mientras planeamos este evento especial, considere participar en cualquiera de las siguientes formas específicas:
- Conviértete en Patrocinador: haz una donación monetaria, como individuo o como empresa, para cubrir los costos de la carpa, la banda, el DJ, los permisos y todo lo que necesitemos para preparar el evento. Su apoyo será reconocido durante el festival y estaremos encantados de mostrar un cartel que anuncie su negocio. Para información llamar a Bertha Castellanos (210)862-5549 o Ludy Kent (210)862-4547.
- Conviértete en vendedor: por $30 puedes alquilar un espacio de 12' x 12' para vender casi cualquier tipo de mercancía, excepto comida. Los formularios de registro y más detalles están disponibles en línea en: https://saintmonicaconverse.net/st-monica-festival-vendor-registration. ¡ESCANEE EL CÓDIGO QR ARRIBA PARA VER MÁS DETALLES!  Comuníquese con María García (210) 264-4040 o Nancy Zepeda (210) 410-7648 si tiene preguntas.
- Done a la Subasta Silenciosa: Estamos aceptando artículos nuevos y usados en buen estado, como obras de arte, joyas, coleccionables, recuerdos deportivos, tarjetas de regalo, botellas de vino o cualquier otro artículo que se pueda subastar solo o junto con otros. Días y horarios de entrega:
Todos los miércoles por la noche, del 1 de marzo al 26 de abril, en la oficina parroquial de 5 pm a 7 pm;
Antes y después de las misas de fin de semana del 11 y 12 de marzo, 25 y 26 de marzo, 15 y 16 de abril y 22 y 23 de abril, en el vestíbulo de la iglesia
Envíe un correo electrónico a [email protected] para cualquier otra pregunta. Todos los ingresos benefician a nuestra parroquia y escuela. ¡Gracias por apoyar este importante evento para nuestra comunidad!  ¡Esperamos celebrar juntos como comunidad de fe!