Calling all cooks! Your recipes are needed!!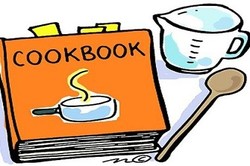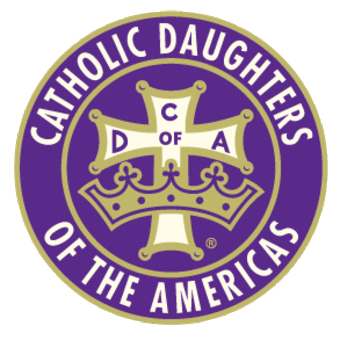 Catholic Daughters
ST MONICA 60th Anniversary COOK BOOK
We are very excited to announce that the Catholic Daughters of the Americas (CDA) at St. Monica are publishing a cookbook this Spring, in celebration of St. Monica's 60th Anniversary!!  They need YOUR RECIPES to place in the book with others that are being collected from throughout our community.
They are now accepting your recipes!  Feel free to submit up to three entries for consideration for the cookbook.   This is your chance to share some local cuisine, and recipes you collected from travels, as well as authentic traditional family favorites.  Perhaps you would like to submit your Grandmothers' peach pie recipe, dedicated to her or in her memory, or, your favorite Uncle's unforgettable B.B.Q. Sauce. Think of how tickled your family will be to see their recipe in a professionally published cookbook!  This cookbook will become a treasured keepsake.
The St. Monica Community Cookbook will be multicultural; and we are searching for homemade classic dishes that have been passed down for generations, or your own personal spin on a traditional recipe. 
You can access the online submission form by clicking the button below.
You will also find a paper form in church bulletin; or pickup at church office. 
Please submit your typed/printed recipes on the submission form by:   January 10, 2021.
You may drop off forms in church lobby/ or at church office/ or mail to St. Monica Church office at:  501 North St.  (Attn: CDA) / or, submit at church webpage/ or email to:  stmonicacda2489@gmail.com. 
Please note that not all recipes received may be printed.
Blessings,
Catholic Daughters of the America's Court Our Lady of Peace #2489
¡Llamando a todos los cocineros!
Las Hijas Católicas de las Américas ahora están aceptando sus recetas para el libro de cocina que celebra el 60 Aniversario de Santa Mónica.   Aquí está su oportunidad de compartir algo de cocina local, y recetas que recogió de sus viajes, así como auténticos favoritos tradicionales de la familia.  Tal vez le gustaría enviar la receta del pastel de melocotón de su abuela, dedicada a ella o en su memoria, o, la inolvidable salsa de su tío favorito. ¡Piense en lo emocionada que estará su familia al ver su receta en un libro de cocina publicado profesionalmente!  Este libro de cocina se convertirá en un recuerdo preciado.
Puede acceder al formulario de envío en línea haciendo clic en el botón de abajo.

O puede obtener el formulario en el boletín parroquial; o puede recogerlos en la oficina parroquial.
Por favor, envíe sus recetas escritas por computadora en el formulario de envío para esta fecha:  10 de Enero, 2021.
Usted puede dejar formularios en el vestíbulo de la parroquia, en la oficina parroquial, o enviarlos por correo a la oficina de Sta. Mónica: 501 North St. Attn: CDA, Converse, TX 78109. También puede enviarlos por medio de la página web de la parroquia usando el correo electrónico:  stmonicacda2489@gmail.com .       
Tenga en cuenta que si se reciben recetas similares, no todas pueden publicarse.
Do you have a dynamite recipe that you would like to share?
¿Tiene una receta fabulosa que le gustaría compartir?