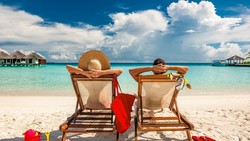 Keep St Monica in Mind During Your Summer Travels
Have fun on your summer vacations! We know you'll be out of town for a few Sundays this summer, but that doesn't mean you can't participate through your regular tithes. With ParishSOFT Giving you can contribute from wherever you are…you can even set up payments in advance if you like! And when you give online, it helps us make our budget, even when attendance is low.
Visit our website page to learn and set up online giving.
---
Tenga presente a Santa Mónica durante sus viajes de verano
¡Diviértete en tus vacaciones de verano! Sabemos que estará fuera de la ciudad algunos domingos este verano, pero eso no significa que no pueda participar a través de sus diezmos regulares. Con ParishSOFT Giving puede contribuir desde cualquier lugar ... ¡incluso puede configurar pagos por adelantado si lo desea! Y cuando dona en línea, nos ayuda a hacer nuestro presupuesto, incluso cuando la asistencia es baja.
Visite la página de nuestro sitio web para aprender y configurar las donaciones en línea.