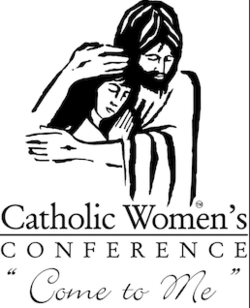 Save the Date July 16 & 17, 2021
Our mission is to foster an appreciation for the personal dignity of women, to encourage women to know and love God, and to inspire them to use their feminine gifts for the transformation of family and society.
The CWC is an event for healing, for spiritual direction, for receiving tools for everyday living and resources for education. CWC is presented by Pilgrim Center of Hope's Ministry of Conferences.
All women are welcome. You don't have to be perfect to begin anew in Christ!
For more information and to register: https://pilgrimcenterofhope.org/conferences/cwc/
---
Guarde la fecha Julio 16 y 17, 2021
Nuestra misión es fomentar una apreciación de la dignidad personal de las mujeres, para animar a mujeres a conocer y amar a Dios, e inspirarlas a usar sus dones femeninos para la transformación
de la familia y la sociedad.
CWC es un evento de sanacion, dirección espiritual,
recibir herramientas para la vida diaria y recursos para educación. CWC es presentada por el Pilgrim Center of Hope's Ministry of Conferences.
Todas las mujeres son bienvenidas. No necesitas ser perfecta para empezar de nuevo en Cristo!
Para más información y registrarse vaya a: https://pilgrimcenterofhope.org/conferences/cwc