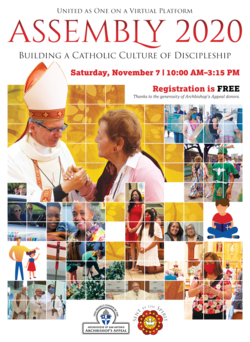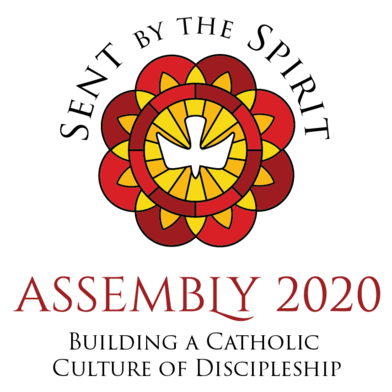 Save the Date: Assembly 2020
Saturday, Nov. 7, 2020 | 9:00 AM - 1:00 PM
Free Event for All Participants
Archbishop Gustavo invites clergy, consecrated women and men, Catholic school teachers and lay people from across the Archdiocese to unite on a virtual platform. For the sixth consecutive year, the Assembly will awaken and foster sacramental communion as we gather together for live-streamed activities and pre-recorded sessions. This is an opportunity to participate with your family like never before.
Follow or subscribe to our digital platforms to experience Assembly virtually:
YouTube: Archdiocese of San Antonio
Facebook: Catholic Television of San Antonio (CTSA)
Cable: Catholic Television of San Antonio Spectrum Channel 15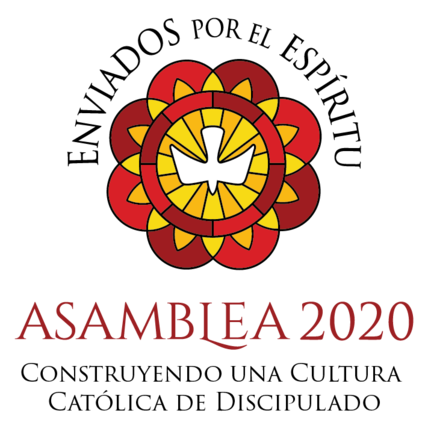 Reserve la Fecha: Asamblea 2020
Sábado, 7 de noviembre de 2020 | 9:00 AM - 1:00 PM
Evento gratuito para todos los participantes
El Arzobispo Gustavo invita al clero, mujeres y hombres en la vida consagrada, maestros de escuelas católicas y laicos de toda la Arquidiócesis a unirse a través de una plataforma virtual. Por sexto año consecutivo, la Asamblea despertará y fomentará la comunión sacramental mientras nos reunimos para actividades transmitidas en vivo y sesiones pregrabadas. Esta es una oportunidad para participar con su familia como nunca antes.
Siga o suscríbase a nuestras plataformas digitales para experimentar Assembly virtualmente:
YouTube: Archdiocese of San Antonio
Facebook: Catholic Television of San Antonio (CTSA)
Televisión por Cable: Catholic Television of San Antonio Spectrum Channel 15